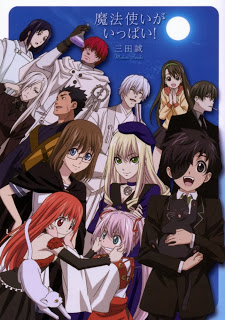 Rental Magica
started very well, like a combination of Elfen Lied and Full Metal Alchemist. Unfortunately the magic is a lot more benign and not founded on anything interesting like in FMA, and the only connection to EL is the fact that the lead character is a nice guy surrounded by children looking female girls that have a crush on him.
Other than that, I've only watched the first 10 episodes. There was the potential of greatness, while the series explored the taboos of magic and what happens to mages trying to break them. Also there are a homunculus and a mechanical archenemy present. However, someone decided that it is better to fight evil with goodness and that in the end goodness should win, making the whole thing really silly.
I would recommend it to children only.