A while ago I was blogging about a Romanian jazzy band called
DuteVino
. They didn't have an album, just leaked songs over the web, and they sounded rather nice with their female singer having a wide voice range.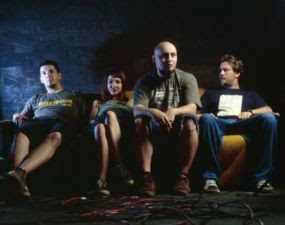 After quite a while, they are releasing their first album, "0.1 Prototype", maybe a subtle irony to their lack of activity these past three years, or something to do with all the 2.0s clogging the names of new media. The album itself is formed of their songs so far and, hopefully, it means they plan another soon enough. Nice enough, it is freely downloadable from their site.
The release is due on Friday, December 4th, at 21:30, at Control Club. More information on
their official site
. If you have difficulties seeing the site, look for a popup poll (which is actually not a popup, but on the edge of the screen) and close it.