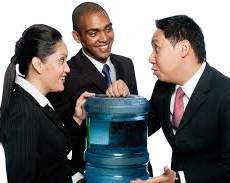 Cool people are those who respond to your opinions with condescension. Anything different from what they believe is ridiculous, pathetic, laughable or dangerous. I mean, they could even be right: you might have said something really stupid. But while you can handle finding out that something you were thinking is not true, they cannot. Their whole world view is based on them being right. While you might see them as a little hurtful and a bit annoying, they see you as a threat, because their truth is something they desperately cling to and any type of difference challenges their way of life.
You will usually meet them in positions of power. They are not enough of a sociopath to be top leadership, but they will be somewhere in the middle, telling themselves the story of how in control of their life they are. They clump together, because a tale is easier to believe in a group than by yourself. They drink together, they watch the same sports, they play the same games, they go in the same vacations, they have the same gods and the same rituals. Their information bubbles existed way before Facebook and while you might see them as ridiculous bubble people, they always fear you are carrying a pin to burst theirs. Cool people always know "how the world works" and to pretend otherwise would only mean you are not as savvy. Major changes leave them helpless and in search of a narrative that explains that away from their view of the world. Beware a former cool person for they are desperate.
They will applaud each other vigorously at every little success as they feel it's a validation of their own. Unfortunately, that means they will stand in the way of your success, as they feel it invalidates theirs. Cool people live on a narrow ladder, where everybody is clearly ranked on a vertical scale. Not being on their ladder makes them feel superior to you. Not wanting to be on their ladder makes them feel threatened by you. While you are exchanging information you possess, they only coerce it out of you in order to judge and rank you on their scale. When they are exchanging information is from a feeling of generosity, allowing you to know where the cool is; not being grateful angers them.
Cool people keep in touch. They cannot allow coolness to exist in different flavors. They maintain contact in order to synchronize their shared concepts. Socially it is easy for two cool people to communicate, because they are very similar. It is important to make other people feel not cool enough, because a cool person can't handle a conversation that doesn't follow a familiar pattern. While the problem is mostly theirs, they need to shift the blame onto others. They smile easily as a well trained skill, not an expression of how they feel. Smiles and laughter are tools and weapons for them.
Uncool people are essential to the well being of cool people. A careful dance of keeping people just far enough to indicate superiority, but close enough to make it visible to any outside observer, is essential to the lifestyle of cool people. While you either despise, pity or envy them, but you could easily do without them, they actually need you.
So how cool are you? I am not cool. I am better than cool. Me and my kind.