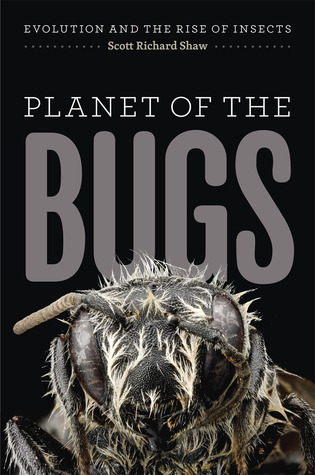 When do children lose their rubbernecked quality? asks Scott Richard Shaw when talking about little children fascinated by bugs. It's a valid question for him, because Planet of the Bugs feels like a an eight year old in a toy store, switching attention from toy to another without purpose or sense, talking excitedly about each of them randomly and abandoning them in the middle of the story to start telling another.
It's not like the content of the book doesn't have the potential to be interesting, the author went to a lot of places and read a lot of material, as an enthusiast does, but with absolutely no narrative thread and no structure to the chapters, Planet of the Bugs serves neither as an anecdotal journey in the world of insects and spiders and the like, nor as a possible reference piece. I mean, even Shaw's reason to get into arthropods feels like a boring version of the Spiderman origin story. I am paraphrasing here: "One day I stumbled upon a bug and from then on I was hooked. It was a hook beetle, you see!".
Bottom line: I really wanted to like this book, but it was just not well written.