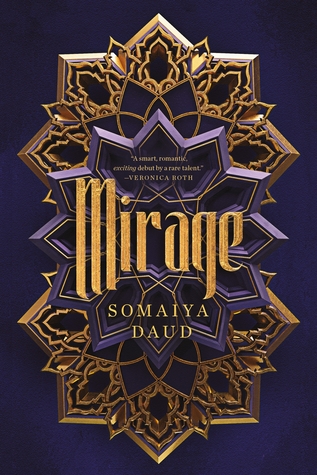 Mirage is inspired by the "Years of Lead" in Morocco's 1960s history and its underlying message about the terrors of colonialism is quite important. At first I thought it was inspired by the plight of Arabs in Palestine, so it's also very timely. That is why it pains me to say that I couldn't go more than several chapters in. The writing is amateurish, the lead teen character inconsistent and annoying and this is clearly a YA book written by a woman for other women.
That may sound misogynistic, but everyone who has ever hunted for a good book to read knows what I mean: you get to something that has rave recommendations, raised to the level of masterpiece by a few articles, but then when you start reading and you look closer at those reviews you see that they are mostly from women writing those five star animated GIF capital letter emoji filled things. And all the men give two stars and wonder how did they get to read the book in the first place, just like you.
I don't want to be unfair to Somaiya Daud - this is her debut novel and I am sure her writing will get better with time - but for me reading through the rest of the book and knowing that it's yet another trilogy in the making, so having to wait even more to even get to the end of the story, was too much. It also addresses issues of personal helplessness, which is probably my Achilles' heel. If I ever want to get to those good books that I want to find, I have to fail fast and cut my losses early.
Bottom line: I couldn't even begin to start reading the book. A combination of subject, debut writing style and aggressive and misleading advertising made me abandon it immediately.