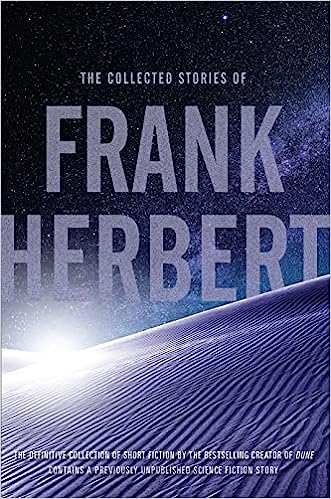 I read The Collected Stories of Frank Herbert on and off for two months. Some of the stories are brilliant, some of them are seeds to future books, while some are just mediocre. But the series is very revealing of Frank Herbert's mind and filled with intriguing and unique ideas. I liked it!
There are thirty eight short stories in this huge book. Some of them made me think days after I've read them. Perhaps that's the best way to read this: story by story with pauses in between. Or other books.
Honestly, I didn't feel like reading much these two months, either. From the great endeavor of reading everything Herbert, I only have one collection of four unpublished novels. Then I am free to read other stuff. Unfortunately it does feel that way, like something that needed effort to finish. Most of it was pleasant, but damn it took too long!
Bottom line: I think if you liked Dune, for example, you might want to try a few of the other great novels he wrote, but before that try reading this collection, get a feel for the man and, of course, don't let the average experimental things be the last thing you read of Herbert.