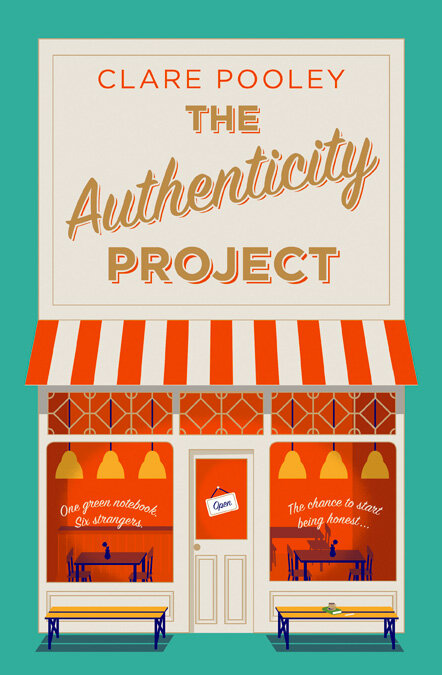 The Authenticity Project is one of those books that got great marketing and so I got to read, so there is a little feeling of getting tricked to read it, but it's not a bad book. It is, however, terribly naive. It almost begs for the Brit-com makeover transition to the big screen with its physically perfect characters that feel their lives had lost meaning, but have all the resources to change them, the courage of telling the truth leading to strong friendships and not people taking advantage of them and the serendipity for all of them to meet each other and fit together. But it is a feel good book, so why not enjoy it?
Clare Pooley graduated from a blog turned book about her own struggle with posh alcohol addiction to fiction with this book, after feeling inspired by the power of being truthful. In the book, someone decides to write their most personal truth in a notebook and leave it around so other people can read it and maybe also write in it. This brings together these people who have been living financially rewarding lives, but spiritually empty existences. The writing is decent, the story is obvious and lacking much subtlety, so if you want to read an uplifting fantasy about people getting everything right in their lives, this is the one for you.
However, despite the book's premise that underneath the facade people are really different, the characters are quite cardboard. Instead of them having layer over layer of complexity, which would have made the story worth reading, it's like they hold party masks over their faces and when they drop them, you get to see all they are, vulnerable and normal while being amazing. There is a twist at the end that was kind of unexpected and a good opportunity to add more dimensions to the whole thing, only it fizzled immediately after the initial shock value.
Bottom line: it feels as real as a fairy tale. The princesses get the princes, the dragons live happily ever after and everybody gets to keep the gold. It was not unpleasant to read, but I wouldn't recommend it, either.